NORTHANGER ABBEY (JANE AUSTEN)


Catherine Morland (Felicity Jones, Meadowlands) has an ordinary life and a feverish imagination. When she gets invited to Bath, Catherine is immersed in a world of elaborate balls and handsome men. When one suitor takes her to his family estate, Northanger Abbey, Catherine becomes mired in a world of fact and fantasy. Is there a dark mystery behind the locked doors of Northanger Abbey? Why has her budding romance suddenly been cut short? Also starring JJ Feild (The Secret Life of Mrs. Beeton), Andrew Davies adapts Austen's gentle parody of gothic fiction.

DAVID COPPERFIELD (CHARLES DICKENS)


The story begins with David's childhood, which is an unhappy one. His father dies before he was born and his mother re-marries the frightful Mr. Murdstone, whose sister moves into their house soon after. David is soon sent away to boarding school. David doesn't complete his education, because his mother dies and he's then sent to a factory. There, Copperfield meets Mr. Micawber, who is later sent to debtors prison. At the factory, he experiences the hardship of the industrial urban poor until he escapes and walks to Dover to meet his only relative, his unmarried, eccentric aunt Betsey Trotwood. She agrees to raise him, and renames him "Trotwood Copperfield" and addresses him as "Trot". After finishing his schooling, he goes to London to seek a career.

BRAVO TWO ZERO


Andy McNab's Bravo Two Zero. This is the true story of the most highly decorated British patrol since the Boer war: an eight man SAS team inserted behind Iraqi lines during the Gulf War in January 1991. Their mission was to take out the scud missiles which Saddam Hussein was using to terrorize his enemies, as well as to sever strategic communication lines between Baghdad and North West Iraq. This top secret mission was called "Bravo Two Zero" and it was commanded by Sergeant Andy McNab. Of the eight who went out, only five returned. Dropped into "scud alley" carrying 210-pound packs, McNab and his men soon found themselves surrounded by Saddam's army. Their radios didn't work; the weather was brutally cold. And they had been spotted. For the SAS, the Bravo Two Zero patrol has always been seen with mixed feelings. On one hand, its most famous ever action is a tale of remarkable endurance and heroism; on the other hand, only one of the eight-man patrol managed to escape death or capture.

PERSUASION (JANE AUSTEN)


Persuasion is a 1995 period drama film directed by Roger Michell and based on Jane Austen's 1817 novel of the same name. In her theatrical film debut, the British actress Amanda Root stars as protagonist Anne Elliot, while Ciarán Hinds plays her romantic interest, Captain Frederick Wentworth. The film is set in 19th century England, nine years after Anne was persuaded by others to reject Wentworth's proposal of marriage. Persuasion follows the two as they become reacquainted with each other, while supporting characters threaten to interfere.
The film was adapted by the writer Nick Dear, who considered the story more mature than Austen's other novels. He characterised it as one of realism and truthfulness, particularly in telling the story of two people separated and then reunited. As Austen's narrative style conveys Anne's thoughts internally, Dear and Root felt compelled to express the character's emotions using comparatively little dialogue. Persuasion was shot in chronological order, allowing the actress to portray Anne's development from being downtrodden to happy and blossoming.

THE GATHERING STORM (10 PARTS)


An excellent film for all Patriots !
The film opens in 1934 with Winston Churchill deep in his wilderness years, and struggling to complete his biography of his ancestor the Duke of Marlborough, which he hopes will revive his fortunes.
During the same period, a young official in the government, Ralph Wigram (Linus Roache) has become concerned about the growth of the German Luftwaffe (air force), and is convinced by his wife to leak information about it to Churchill. Shortly afterwards, Churchill uses Wigram's information to launch an attack on Prime Minister Stanley Baldwin.
The narrative jumps forward to September 1939, with the declaration of war against Germany at the start of World War II, and the announcement that Churchill will be taking over command of the Royal Navy again as First Lord of the Admiralty. Churchill travels to London, and is met by a Royal Marine corporal who informs him that the fleet have already been signalled that "Winston is Back", to which Churchill replies, "He bloody well is."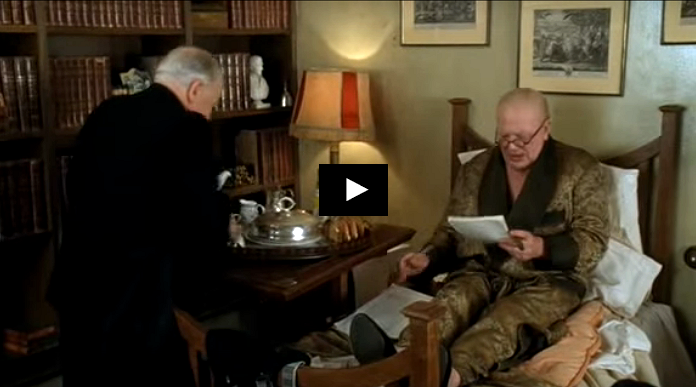 BOUDICCA - THE WARRIOR QUEEN (11 PARTS)


The Celtic queen who shook the Roman Empire. Wife of a king. Mother of two daughters. Leader of her tribe in first century Briton. Boudica is one of history's first and fiercest women warriors.
Sickened by ceaseless war, the king of the Iceni accepts a treaty with the Romans in exchange for his tribe's continued independence. But oppressively high taxes impoverish the tribe and soon the Romans want something more - slaves. Refusing to submit, the Romans, led by the greedy and psychotic Emperor Nero, move to crush the Iceni and control their lands. When the king dies mysteriously, his wife, Boudica, is left alone to face the rapacious Romans and save her people.
Drawing on the strength of her warriors, mystical druidic powers, and her own pain, Boudica unites the historically fractious tribes of Briton to unleash a stunning onslaught on the Roman colonial camps. The ferocity of Boudica's attacks will shake the foundations of the Roman empire and make her a legend.
Taken from the pages of Roman history books, the spine-tingling tale of the fearsome Queen Boudica, who dared to take on the most powerful army on earth, bursts into life as a story of love, treachery, and unquenchable thirst for revenge.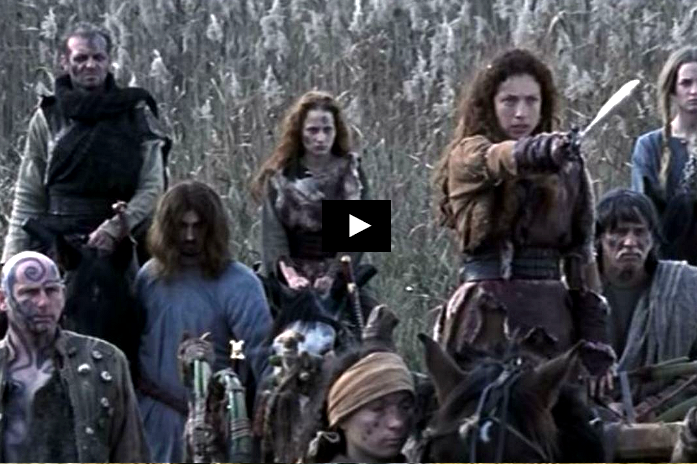 DR JEKYLL AND MR HYDE


Dr Henry Jekyll (John Hannah), a great scientist, handsome, and renowned throughout the scientific community, is developing a formula that will revolutionise human nature by isolating criminal elements. However, when he experiments on himself he undergoes a schizophrenic transformation - unlike other versions of this story there is no physical change. What follows is the struggle of two opposing personalities battling for the soul of one man.

WALLIS AND EDWARD


In 1936, Edward VIII abdicated in order to marry the woman he loved, Wallis Simpson, a twice divorced American. These events caused a scandal around the world and Wallis has since been demonised as the woman who stole the King of England. Wallis and Edward is the first time that the events have been considered from Wallis's point of view. The drama follows the beginning of their affair whilst Edward was Prince of Wales and Wallis was still married to Ernest Simpson.

MARGARET THATCHER THE IRON LADY
(DOCUMENTARY)


Margaret Hilda Thatcher, Baroness Thatcher, LG, OM, PC, FRS (née Roberts, 13 October 1925 – 8 April 2013) was a British politician, who was the Prime Minister of the United Kingdom from 1979 to 1990, and the Leader of the Conservative Party from 1975 to 1990. She was the longest-serving British Prime Minister of the 20th century and is currently the only woman to have held the office. A Soviet journalist dubbed her the "Iron Lady", a nickname that became associated with her uncompromising politics and leadership style. As Prime Minister, she implemented policies that have come to be known as Thatcherism.